Chicken Restaurant near Haddon Heights NJ
Chicken has long been among the most popular types of food throughout the world, with a wide range of appealing dishes available. If you're a chicken connoisseur searching for restaurants that share your passion, Simply Fowl is pleased to be at your service. Our chicken restaurant near Haddon Heights, New Jersey, has it all, from delicious fried chicken sandwiches to wings, tenders, and more. With our superior quality, convenience, and customer service, there's no better place to go for the fresh and tasty food you've been craving.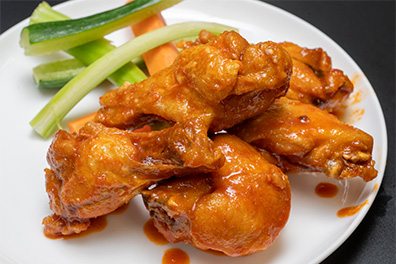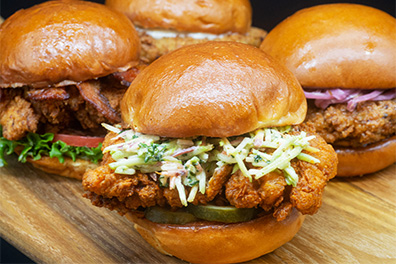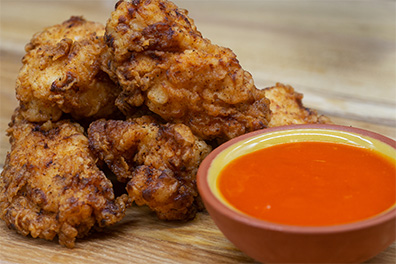 Chicken Places Near Me
One of the many reasons why we're considered to be among the top Haddon Heights chicken restaurants is that we have a wide variety of enticing selections available at budget-friendly prices. Browse our chicken menu, and you'll see that we go far beyond the basic options you'd find at other establishments. To help provide the most enjoyable dining experience possible, our exceptional chefs utilize a "Dirty Jersey" preparation technique for ideal marinating. With the inclusion of our distinct breading and spice blend, you get incredible flavor from the first bite through to the last. We also have dependable, cost-effective chicken catering service for those in the midst of planning gatherings where having food is a necessity.
If you love chicken sandwiches, you've definitely come to the right place. Recognizing that patrons have varying dietary preferences, we've made sure to make the sandwiches available with fried or grilled chicken breast. Our fried chicken restaurant near Haddon Heights is also pleased to serve Tindle plant-based fried and grilled chicken for those seeking alternatives. Some of our most frequently ordered chicken sandwiches include the Original Jersey Crispy Chicken Sandwich, Nashville Fried Chicken Sandwich, Buffalo Chicken Sandwich, and Chicken & Waffle Sandwich. We also offer a Build Your Own Chicken Sandwich option for those that would like to assemble a unique creation.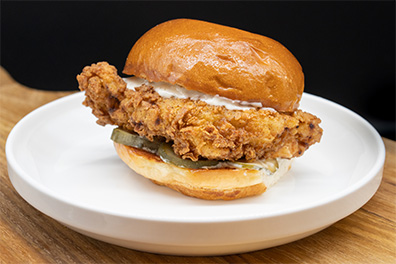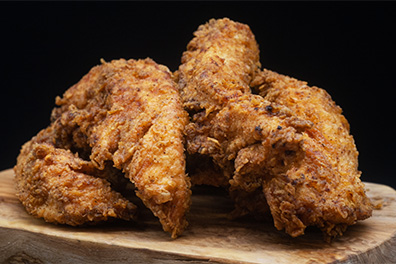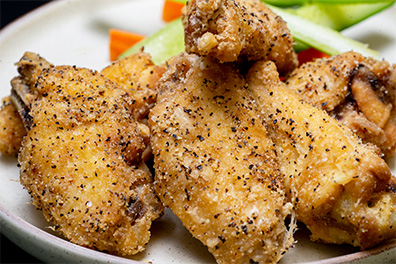 Haddon Heights Fried Chicken Restaurants
Our flavor-packed chicken wings and tenders are equally sought after by customers throughout Camden County. We currently have 12, 24, and 48 piece sizes available to order, so that you'll have what you need whether you're dining by yourself or with others. Our chicken wing restaurant near Haddon Heights serves the wings with carrots, celery, and a delightful homemade Blue Cheese dressing. You also get your choice of sauce, with a wonderful assortment to select from. Options include: Lemon & Black Pepper, Maple BBQ, Garlic Parmesan, and Classic Buffalo. All chicken wings are carefully prepared to provide crunch on the outside and juiciness inside. Add our incredible sauces to the mix, and you have wings that are certain to wow you. Equally impressive are Simply Fowl's Chicken Tenders and Chicken Bites, which come with your choice of sauce and dressing. Careful preparation is key here as well, with our hand breading and seasoning mix resulting in truly unmatched flavors and textures.
As one of the prominent chicken places near Haddon Heights, we are pleased to have a number of great Kids Meal options for our younger patrons to enjoy. Children absolutely adore our Chicken Bites and Tenders, as well as our Mac n Cheese and Grilled Cheese selections. Each Kids Meal comes with a refreshing juice box and tasty fries, which, in combination with the main course, will leave them happy and satisfied. Speaking of refreshing beverages, we have many to order such as Boylan's Creme Sodas, Lemonde, Iced Teas, and Jarritos. The best way to finish your meal is with one (or more) of our delectable desserts, from Glazed Cinnamon Rolls to warm cookies and Van Leeuwen ice cream.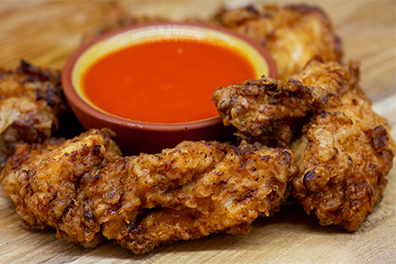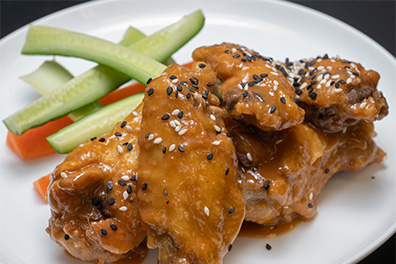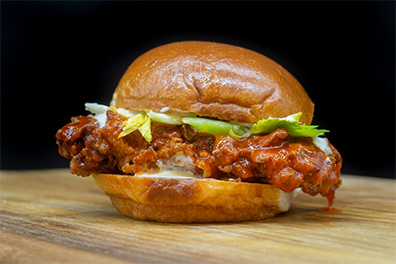 Simply Fowl - Best Chicken near Haddon Heights, New Jersey
At Simply Fowl, it has always been our mission to provide patrons with the type of quality and convenience that they'd be hard pressed to find elsewhere. Come dine with us at our clean, comfortable, and welcoming restaurant. Or, if you'd prefer, you can submit a secure online order for delivery or take out. If you'd like to place a phone order instead, please do so by calling (856) 702-2821 and speaking with one of our friendly and attentive representatives. With Simply Fowl being one of nine restaurants that comprise Foodiehall, you can even include food items from these other participating establishments in your one main order. No muss, no fuss, just quality and value that simply cannot be matched. A sensational chicken meal awaits.
Best Chicken Restaurant near Barrington, Cherry Hill, Clementon, Collingswood, Gibbsboro, Haddon Heights, Haddonfield, Lawnside, Magnolia, Marlton, Merchantville, Mount Laurel, Somerdale, Stratford, Voorhees, West Berlin, Erlton-Ellisburg, Woodcrest, Barclay-Kingston, Ashland, Maple Shade, Moorestown, Pennsauken, Lindenwold, and surrounding areas.